As you follow State Route 3 northwards towards Silverdale, you'll notice that you're flanked on either side by the fauna that earns our state its Evergreen moniker. To the east, you may catch brief glimpses of the Dyes Inlet; to the west, a barricade of trees. Hidden beyond this natural arena, however, are a swath of distinctive hillside water-view homes that grasp the intrigue of property enthusiasts. Therein lies 6423 NW Cedar Terrace Ln.

Custom-built in 2006 to the specifications of its only owner to date, this 3,113 square foot gem highlights the beauty of Kitsap County real estate. Even before entering, you'll immediately notice the attention to detail in the lot's landscaping, fronted by a dry-stack stone wall and a beauty-barked garden. The low-profile foliage serves to let the home's facade speak for itself.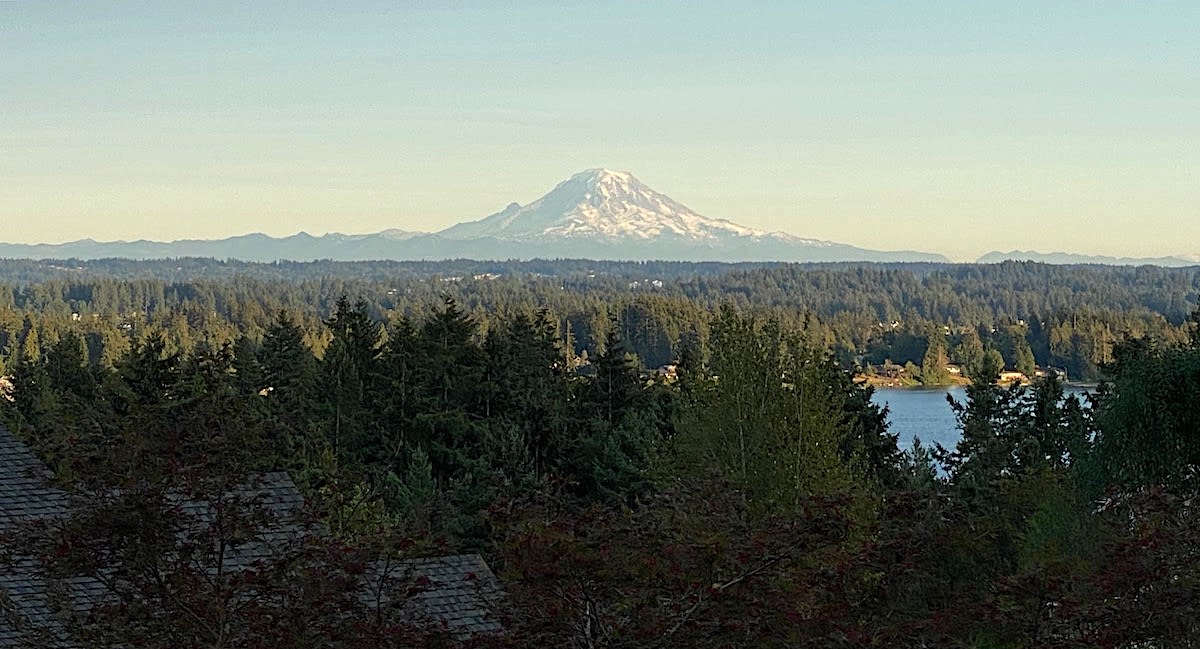 Before entering, do yourself a favor and look eastward to soak in a truly breathtaking water view that only upgrades as you view from the top floor. Clear weather pending, you'll be able to take in the grand northwestern face of Mount Rainier. Though seventy miles away geographically, you'll find that it feels distinctly close to home.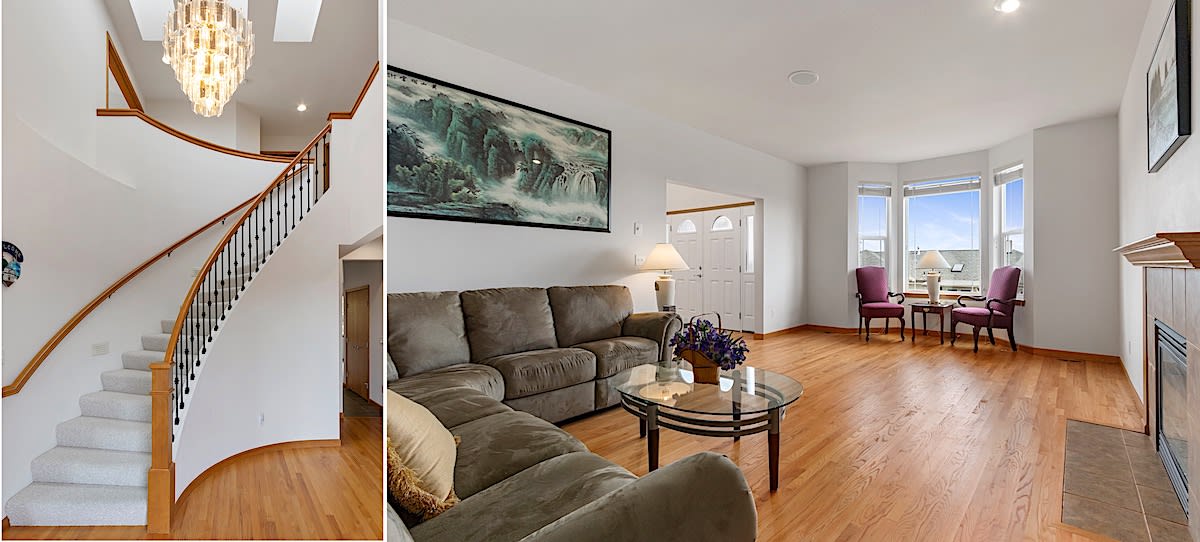 Through the front door, a striking curved staircase separates the home's two levels and leaves an impression that can be described simultaneously as grand and bright. Three skylights illuminate your way into the home, offering both aesthetics and functionality. Just steps into the entryway, you'll find a gathering space worthy of the next big game, or your next big movie night. If you're keen to entertain, the flowing living room is located conveniently next to the entryway and the kitchen, and makes for an excellent spot to settle in with the evening's guests.
Speaking of kitchens, this one is a masterclass in function and form. Yet again demonstrating this home's brightness and openness, this kitchen features an island style countertop and unobtrusive cabinetry that maximizes storage space while still remaining out of the way, giving you plenty of elbow room for your meal preparation and entertaining. The cherry on top; a small dining nook next to a row of windows that creates a relaxing, private space to sip your morning coffee.
With four bedrooms upstairs and a fifth bonus room on the main floor that serves as an office or bedroom, 2.75 bathrooms, a 14,810 square foot lot, central vacuum, air conditioning, and built in speakers, the features of this home are numerous, yet perhaps the most attractive feature is not just one of the many functional touches, but instead the aforementioned view. Photos simply do not do this majestic bird's eye perspective of the Dyes Inlet justice. Beyond rows of evergreen trees is an oft-coveted water view that many dream of. Along the southern side of the house is a balcony built for taking in the sights.
An article like this can only do so much to describe this home. To truly appreciate the craftsmanship, pride of ownership, and scenery of this property, perhaps a visit is the best avenue...
We hope you enjoy it. Click HERE for pricing and more information.