Equidistant from the Olympic National Forest to the north, the Pacific Ocean to the west, and Tacoma, WA to the east, Elma exhibits as effectively as anywhere the age-old adage about Washington; it's one of the few places in the country that you can experience ocean, mountain, and city in one day without back-breaking travel. Perhaps, the missing piece in this equation is a comfortable, laid-back place to live?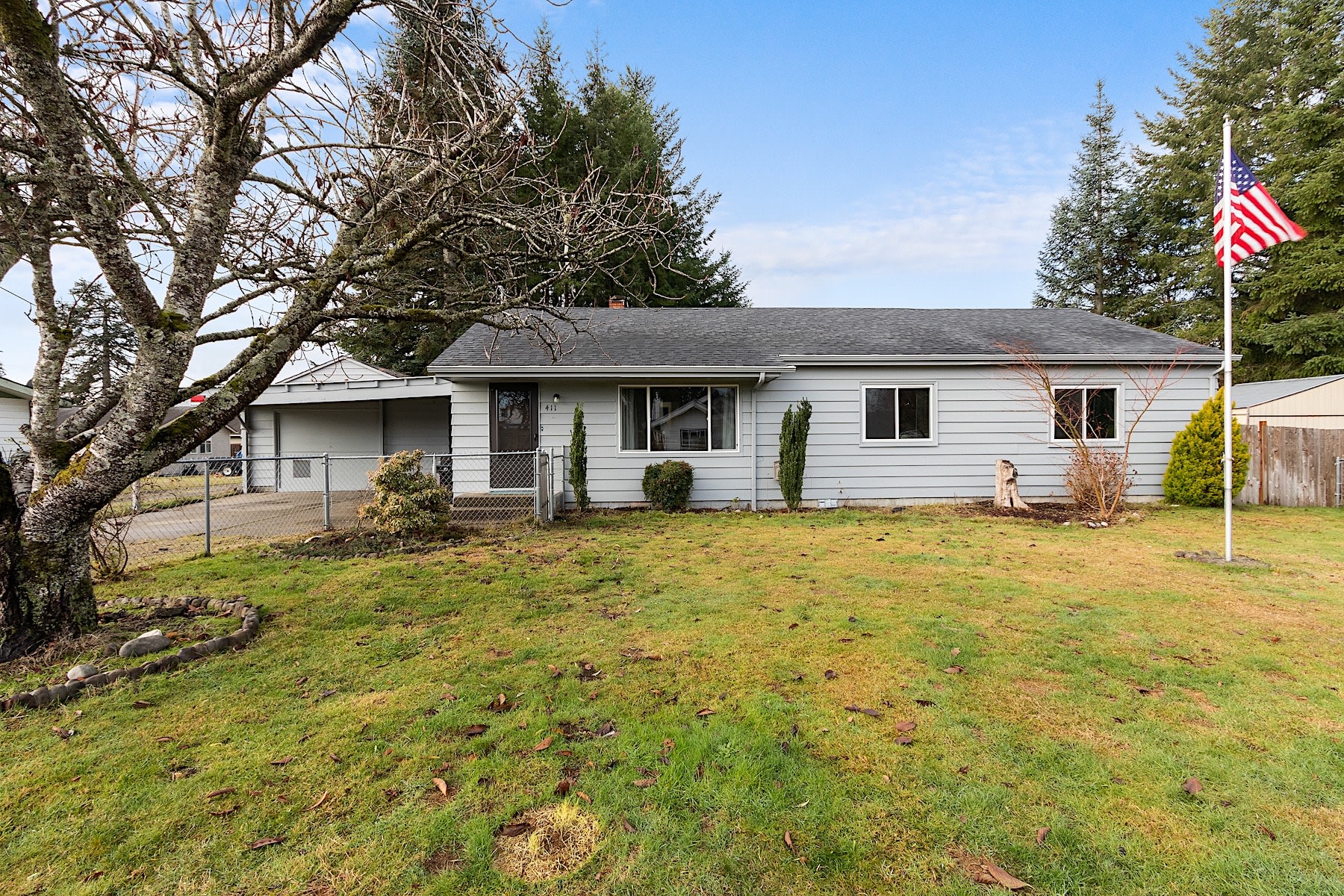 Elma is a town just over 3,000 people call home. A one-stoplight town packed with diners and family-owned businesses, there's a particular charm that's hard to explain, but easy to experience. For those who see a kind allure to escaping the day-to-day rat race and enjoying a calmer existence, we introduce 411 N 14th St.
A city you can get your head around, nothing is too far away in Elma. From the front door, you're two minutes away from Lloyd Murray Park, three minutes away from Elma Elementary, Middle, and High schools, and four minutes away from the Olympic Highway. As mentioned, however, you're never too far away from the big attractions, should you care to see them. Ocean Shores, Olympic National Park, and Tacoma all clock in at just over an hour away, while Olympia rests half that time away.

As you step inside past the entrance nook to your left, you'll immediately notice the ever-desirable original hardwoods, a staple of 1950s home construction. Also of note is the brand new paint, a comfortable gray that blends a trendy, blank-canvas color with the classic touches. The lengthy layout of the room and flowy kitchen access makes this a quality game-day living room.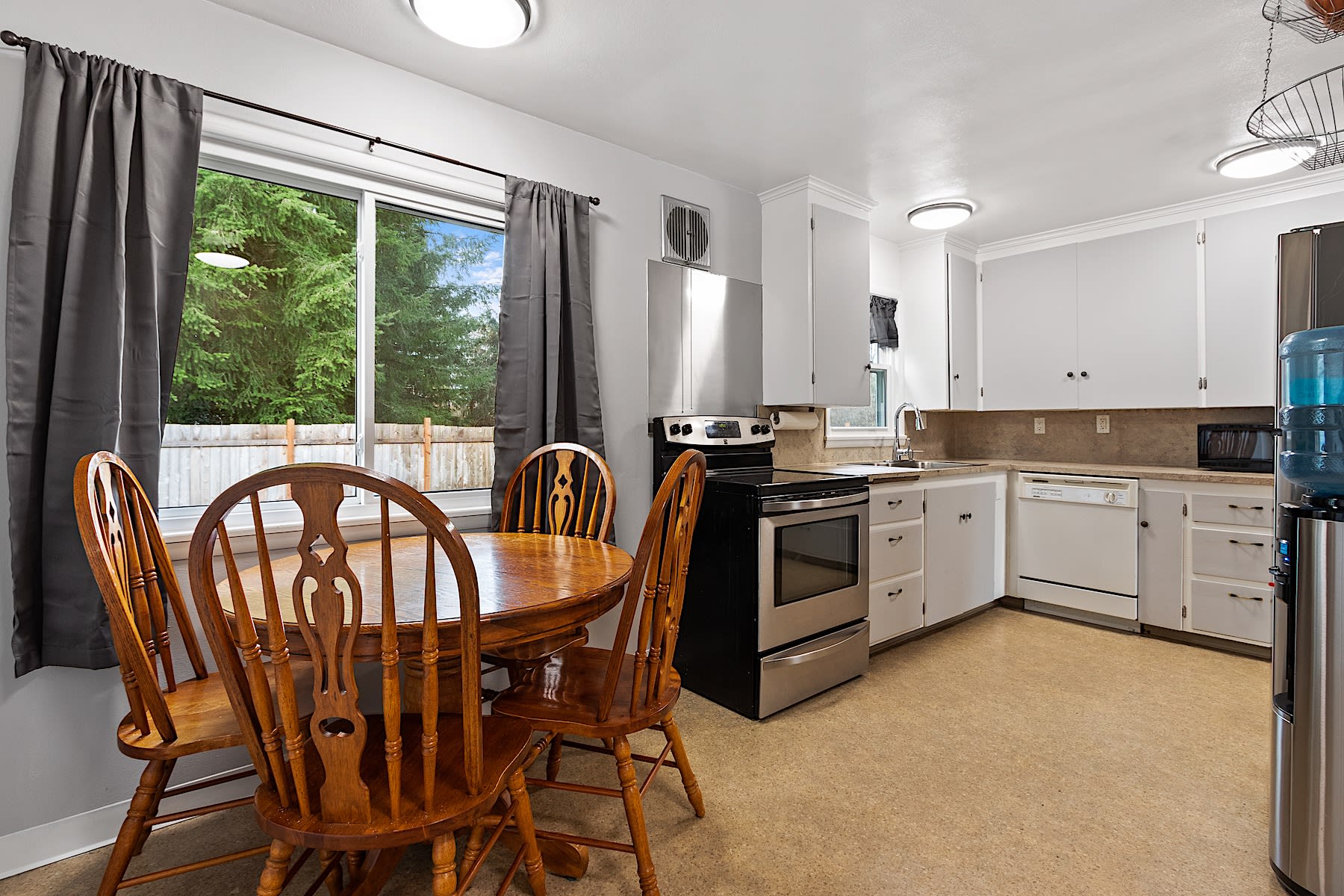 Said kitchen has a practical corner-cabinet layout that makes the most of the allotted square footage. All the amenities, a dining space, laundry, and a storage closet tucked in along the chimney means you have all the room necessary. Additionally, your access to the covered walkway to the detached garage lies at the far end.
Speaking of the back patio, it's a great space for outdoor living and entertaining. The fenced backyard offers plenty of room for your furry friends to run and play, and the covered walkway provides shade and protection from the elements. There's also a detached garage with a covered walkway and an exterior shop for all of your storage and hobby needs.

You'd imagine with perfect accuracy that, in most homes under 1,500 SqFt, the bedroom space may be slightly lacking. However, the home's three bedrooms lack for little when it comes to elbow room. The ringleader of the troupe, so to speak, boasts ample room for a large bed, and a built-in closet and makeup table emblematic of many early-to-mid 20th century homes. Not only are the main and two additional marketable bedrooms quite usable, but there's enough room for a bonus room that, despite its lack of a closet, can still be functionally used as a sleeping space, office, or otherwise.

One of the great benefits of small-town living outside of the metros is the bounty of spacious lots primed for functionality, which 411 14th certainly profits from in its own right. Fenced in the front and the back, with a section left out for utility access, this home also boasts a detached garage and concrete-floored outbuilding. Whatever your purpose, both spaces provide you with a little bit of handiwork or storage flexibility to go along with the living convenience.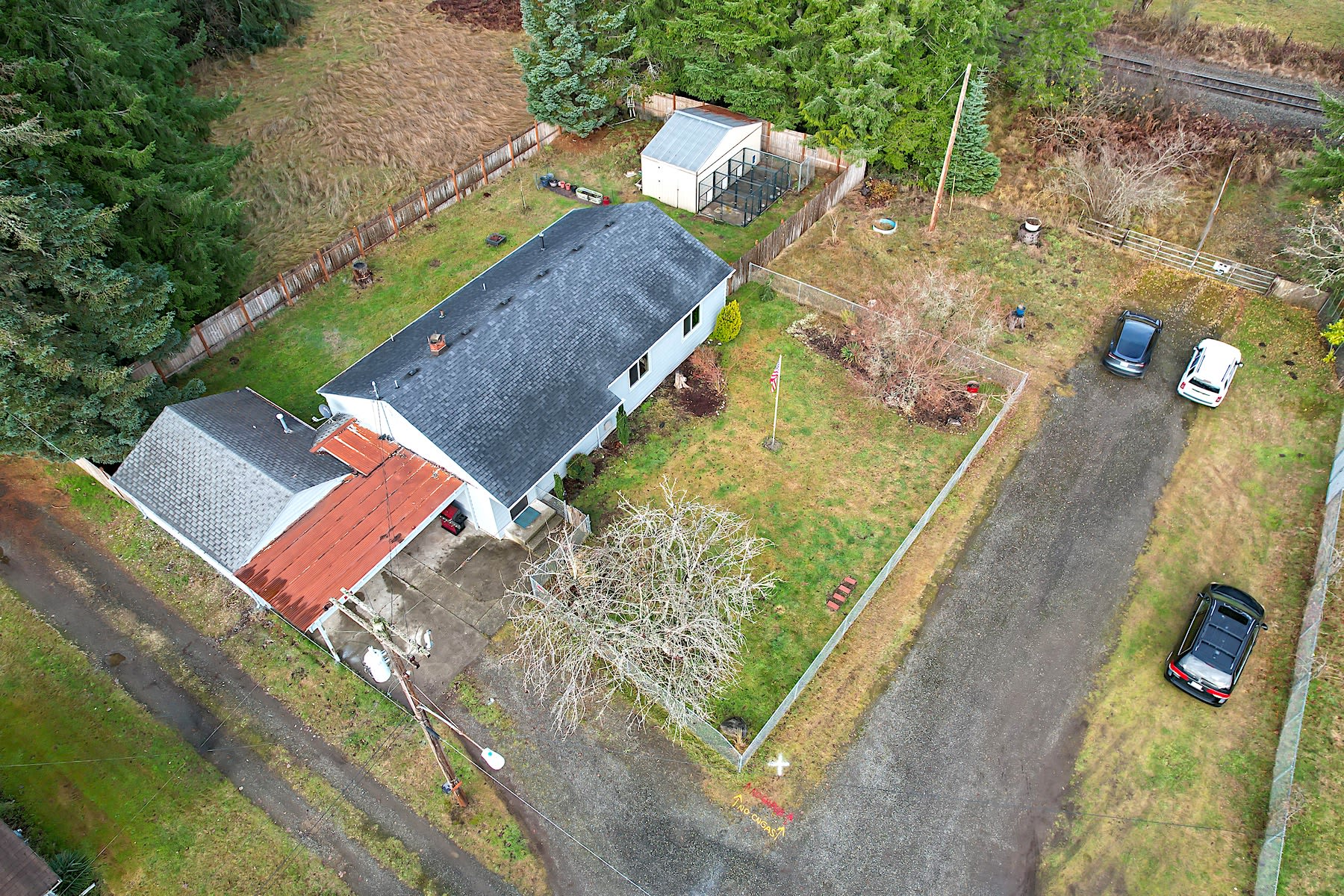 All of this is to say that it doesn't take a big city to experience convenient, comfortable living. Sometimes, it's actually quite the opposite. The gateway to western Washington begins here.
Thank you for reading, and we hope to see you soon.
CLICK HERE... for the Property Details, Price, and more Photos!