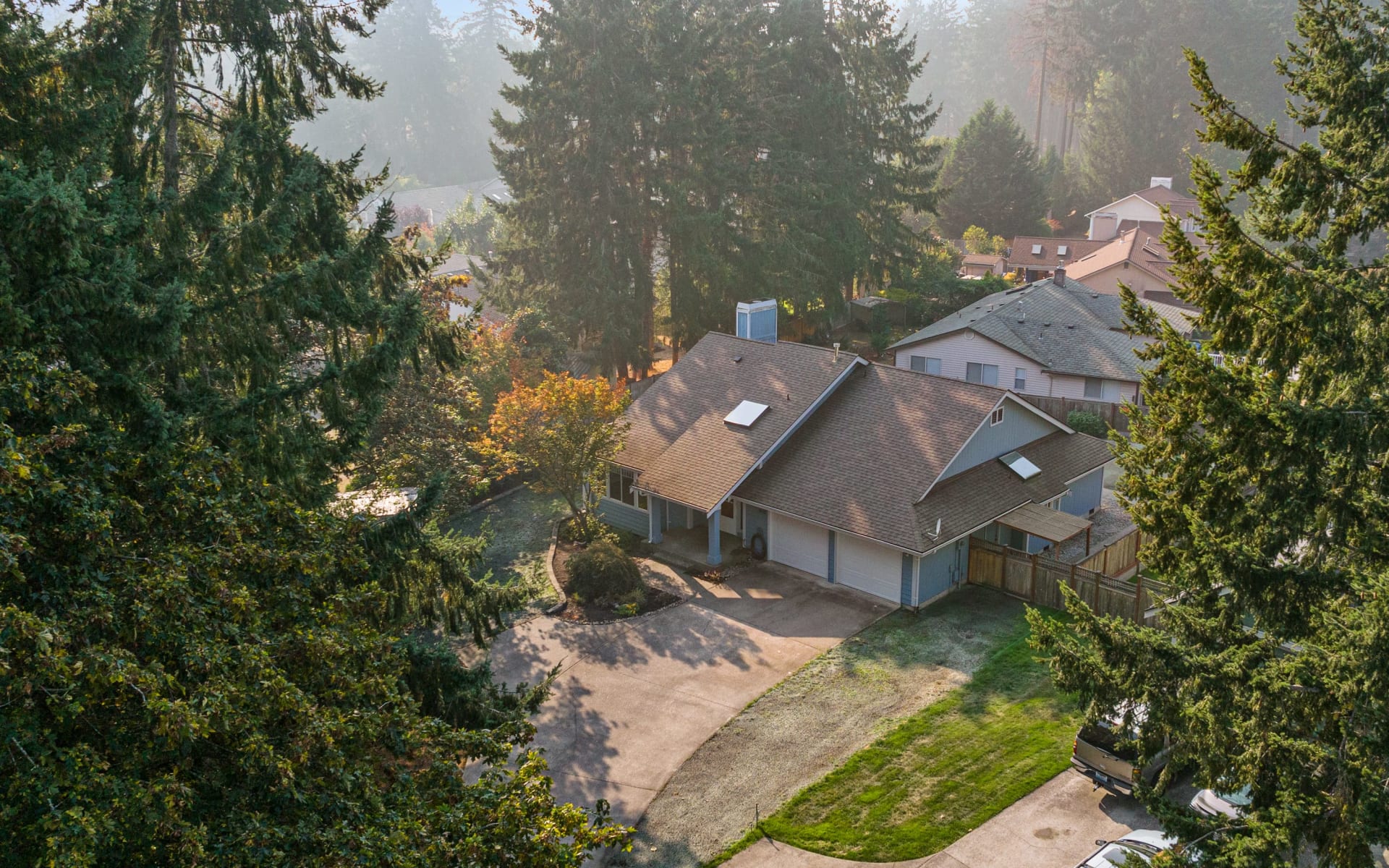 One of the easily quantifiable factors in a real estate purchase is space. One can sort through the breadcrumbs of history scattered about our region and find fascinating little tidbits of information critical to the formation of today's South Puget Sound. For example, due to heavy military presence in the area and the expansion of the military population during WWII, much of the real estate in Pierce County (particularly western Tacoma) is tightly packed, high density property designed to accommodate such an expanding populace.
Jumping forward to today's market, it's no surprise that large chunks of land are difficult to come by given our history. Elbow room is at a premium in much of metropolitan Pierce County. Enter 9112 Onyx.
This property, nestled right past the southern entrance of the ever-desirable Oakbrook neighborhood, boasts among the largest lot footprints in the entirety of the neighborhood. If you will, allow us to dive into some of what makes this property so special.
We begin in the entryway, a thoroughfare to the 1,930 square foot home. Bathed in sunlight, you'll be greeted by a soaring sloped ceiling and skylight that illuminates both a hallway to the center of the home and a double-door leading into a cozy den. These wide doorways accentuate the spaciousness of this wing of the home, a formidable gathering space with near-immediate and convenient kitchen access. Digital staging demonstrates the decorative possibilities available to you with the present paint scheme

Into the said kitchen and living space, we again encounter the benefits of tall ceilings. A sense of grandiosity and roominess wash over you as you enter. Even more skylights and a three-part sliding exterior door flood the space with light, supplemented by existing light fixtures. Again, the above digitally staged photograph exhibits the potential for gathering and entertaining in this space. Let the conversation flow through open sightlines from the kitchen, as the crackling of a cozy holiday fire lays a comfortable soundtrack to your evening.

A good night's sleep is the most critical part of anyone's day, so why not tally them up with an added layer of convenience? This primary bedroom with an attached walk-in closet and full bathroom should do just the trick. At risk of belaboring the point, you'll be overtaken by the bounty of natural light flowing into the room via a sliding door and a prominent skylight. There's truly no better alarm clock on a weekend morning than a silent room being gently filled with morning light. Two additional bedrooms adorn the hallway to the primary one, totaling three bedrooms. Blank canvases in their own right, their best usage is entirely up to you, be it for additional sleeping space or office use.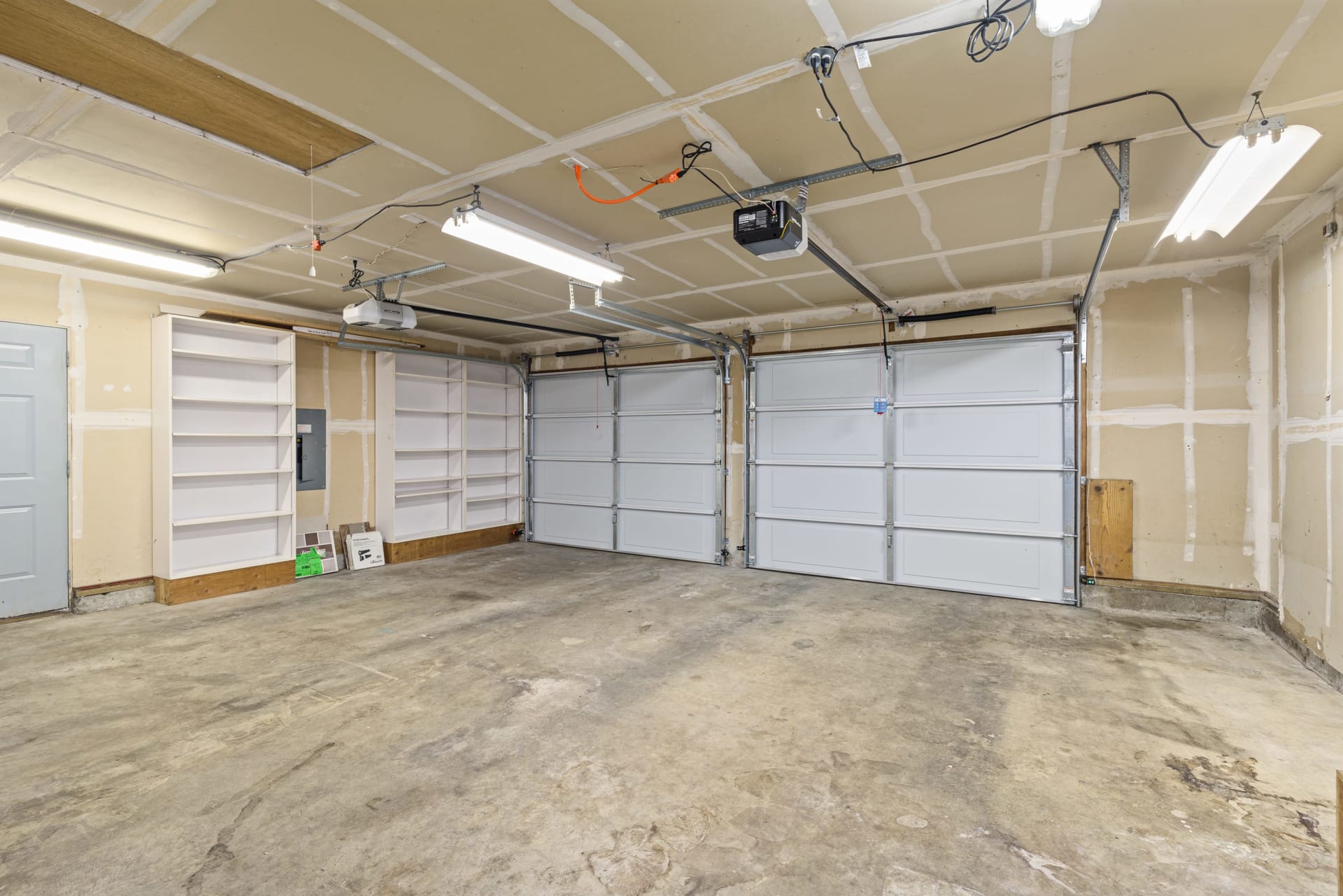 For the handy buyer, a large two-car garage space leaves you every single bit of room you'll need for both vehicle storage and projects. At 20 feet deep and 24 feet wide, there's comfortably enough room for two vehicles, a workbench, and tons of storage. You're able to access your side yard via an exterior door directly across from the interior entrance to the garage. Additionally, you'll find all your home's utility hubs here, including your water heater, electrical panel, and furnace.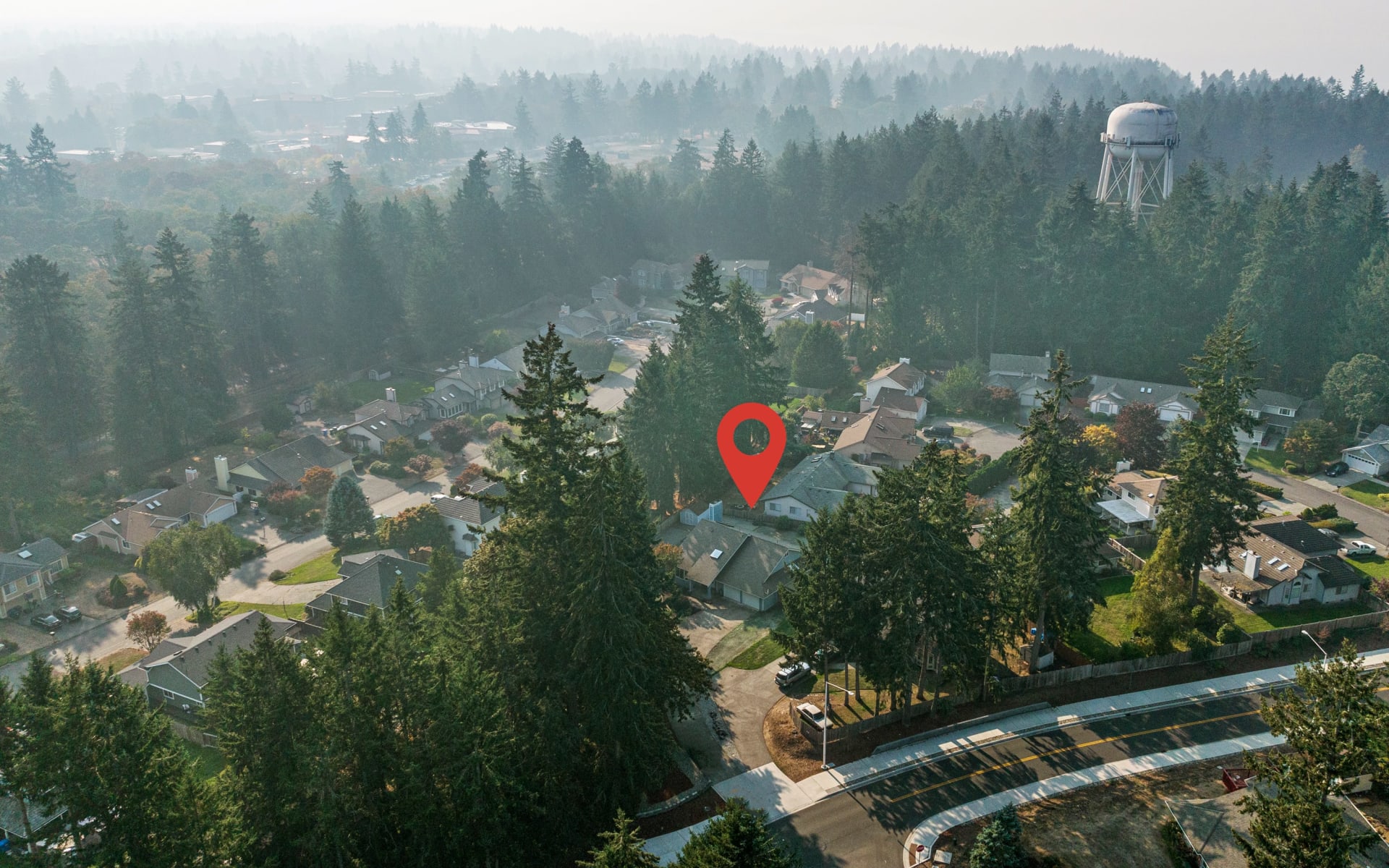 Earlier, we mentioned what is one of the largest lots in the entire Oakbrook development. There are, by our research, less than six larger lots in the entire community, all of which are east of the golf course. In the entirety of the north, south, and west portions of the neighborhood, there are none larger than 9112 Onyx. A largely forested area highlights part of the lot's footprint, making for an excellent place to explore and relax. This property gives you a tremendous opportunity to own a slice of what makes this lovely state truly Evergreen.
A unique property not only in Oakbrook, but in Pierce County in totality, 9112 Onyx provides a potential buyer with an excellent opportunity for comfortable living. With plenty of space, plenty of utility, and plenty of function, this property provides you with nearly everything you look for in a Lakewood home.
Thank you for reading, and thank you for your consideration. If we earn your visit, we truly hope you enjoy your time here.
For more photos and details of this home, Click Here.