Lying conveniently near Mt. Tahoma High, Meadow Park Golf Course, and a stone's throw from I-5, is a meticulously updated turnkey tour de force of a home. Tucked in north of 74th St and just a few mere skips and hops away from the Lakewood-Tacoma border, 4422 S Burkhart Dr is a well-located place to call home. Featuring front-to-back new windows, new insulation, and a newly-installed mini-split heat pump, the home exudes both careful maintenance and pride of ownership. Sprawling for its size, you'll find there's plenty of room for your day-to-day needs. Shall we take a peek?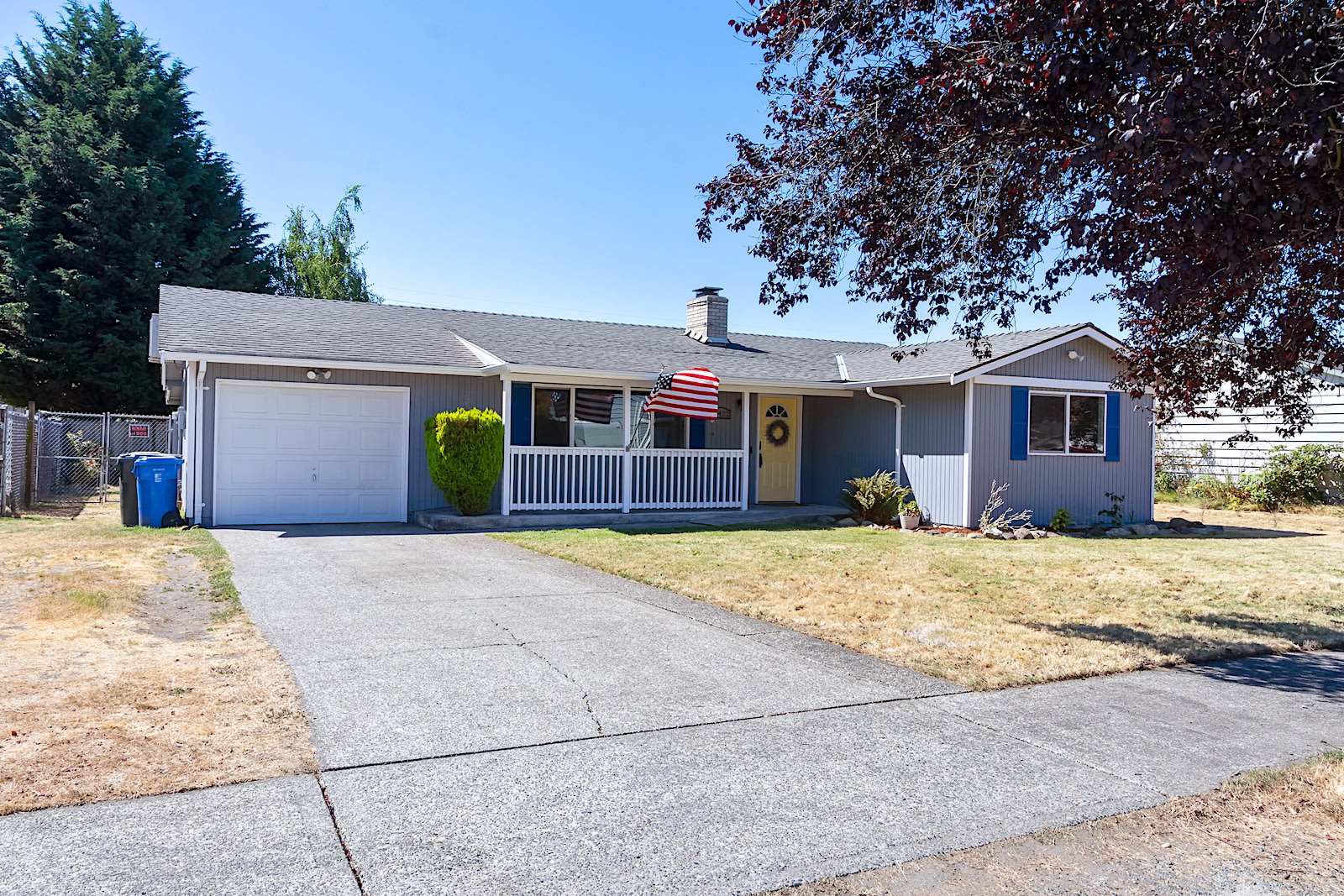 Despite an unassuming facade that presents a homey first impression (one that will soon reveal something more special), this home is deceptively large. At 1,547 square feet, this rambler has more depth to it than first meets the eye, if you'll allow us a pun that will make itself more apparent later on in this piece. Trendy styling and an eye-catching walkway with white railings and posts highlight the home's frontal exterior, while the home's 70' frontage is accented by a strikingly purple mature cherry plum tree that gives the view out of the living room some nice color.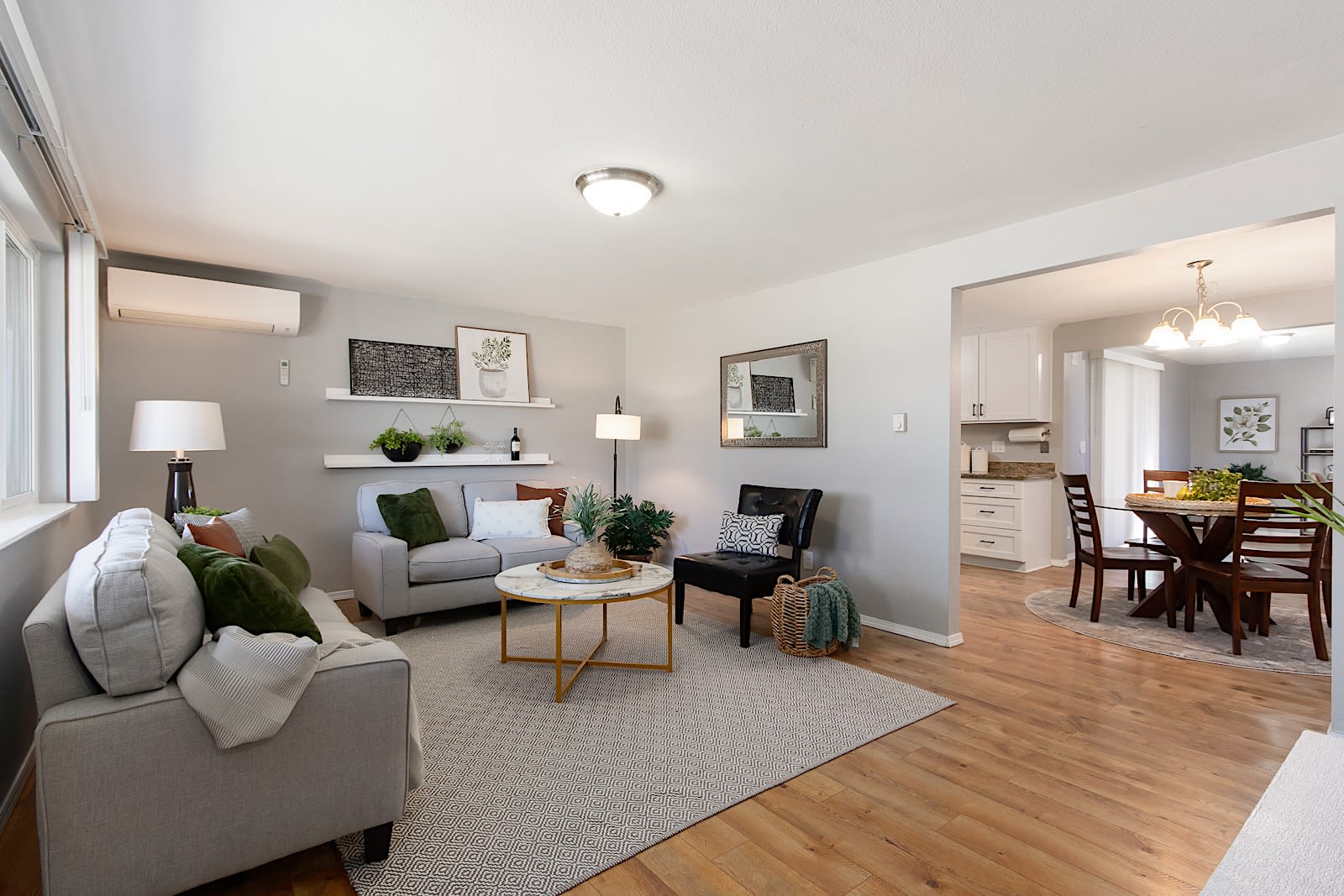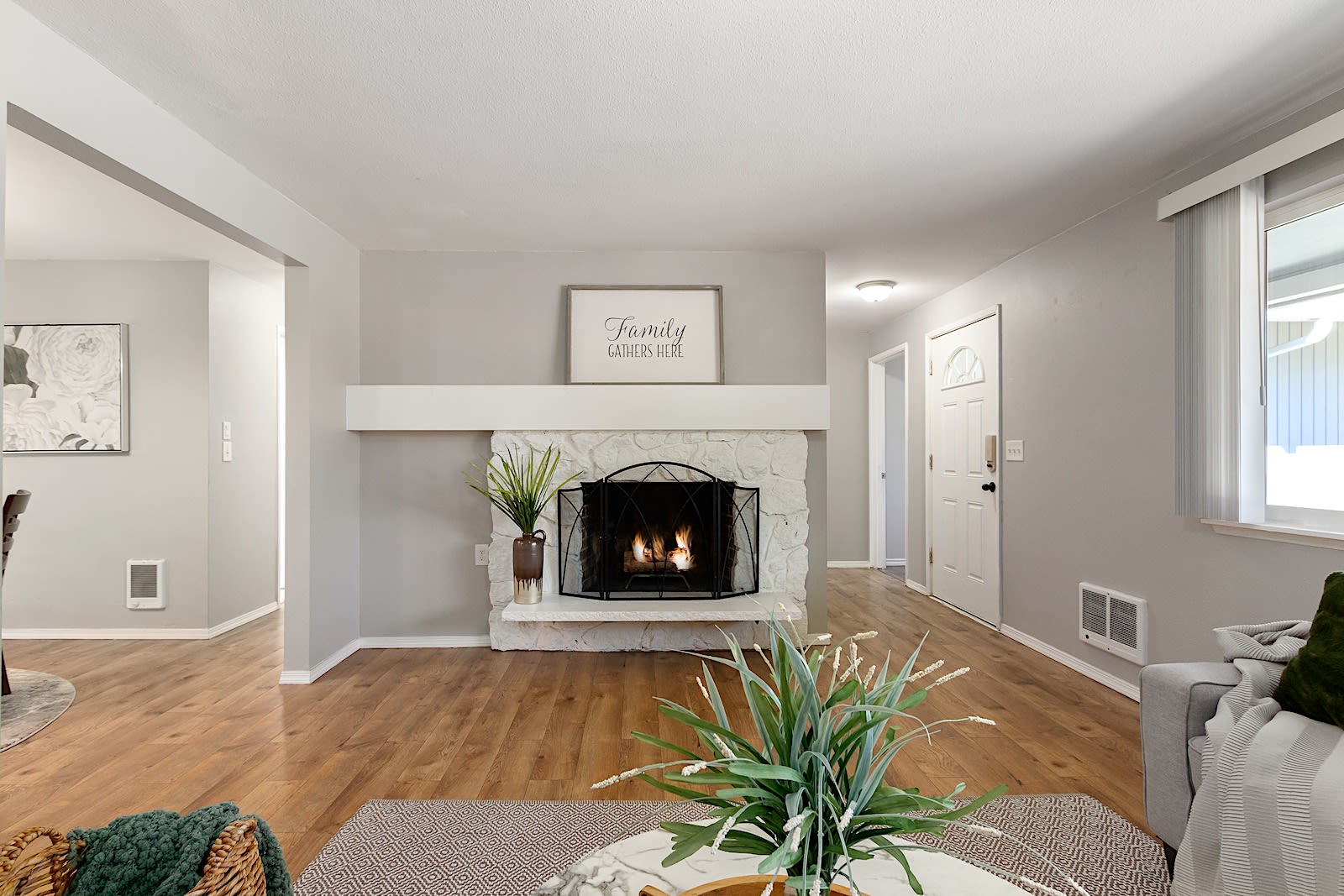 Upon your entrance, your attention will be called to the flowiness of the house, enabled by short lintels between the room-separating walls that minimize obstruction from space to space. With such an open layout, the decor possibilities are numerous. Veer right from the front door to access the home's three bedrooms, primary bathroom, and a bounty of built-in storage. Alternatively, veer left to enter the living room. There, a fireplace with thick mantle provides plenty of space for your accent pieces, while the raw space lends itself to a variety of potential furniture arrangements that allow the imagination to roam. Neutral paint choices throughout the home also enable all sorts of different style thematics, from modern to mid-century: art deco to California chic. The cherry on top is a bounty of natural light that illuminates the room's many light, delicate touches.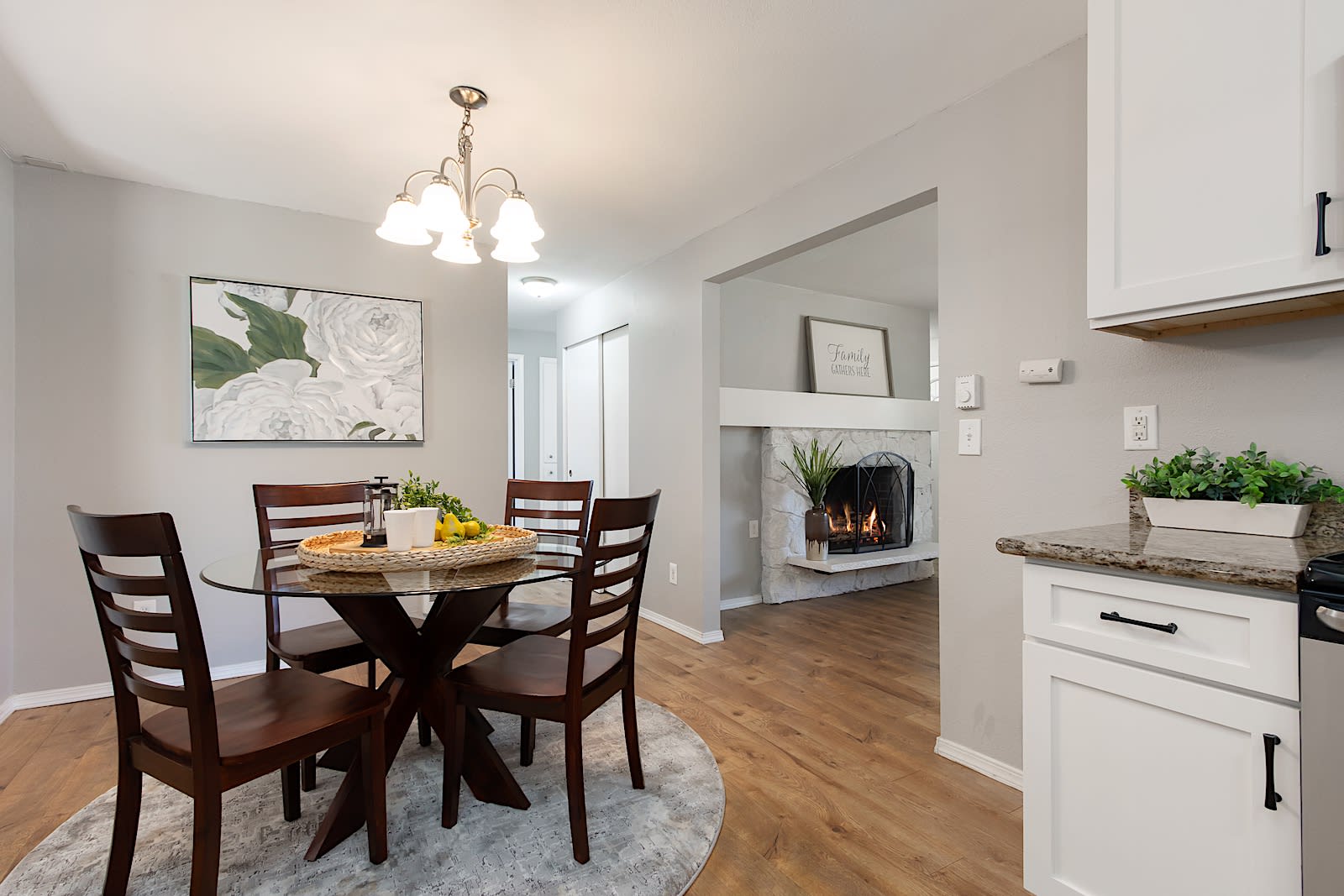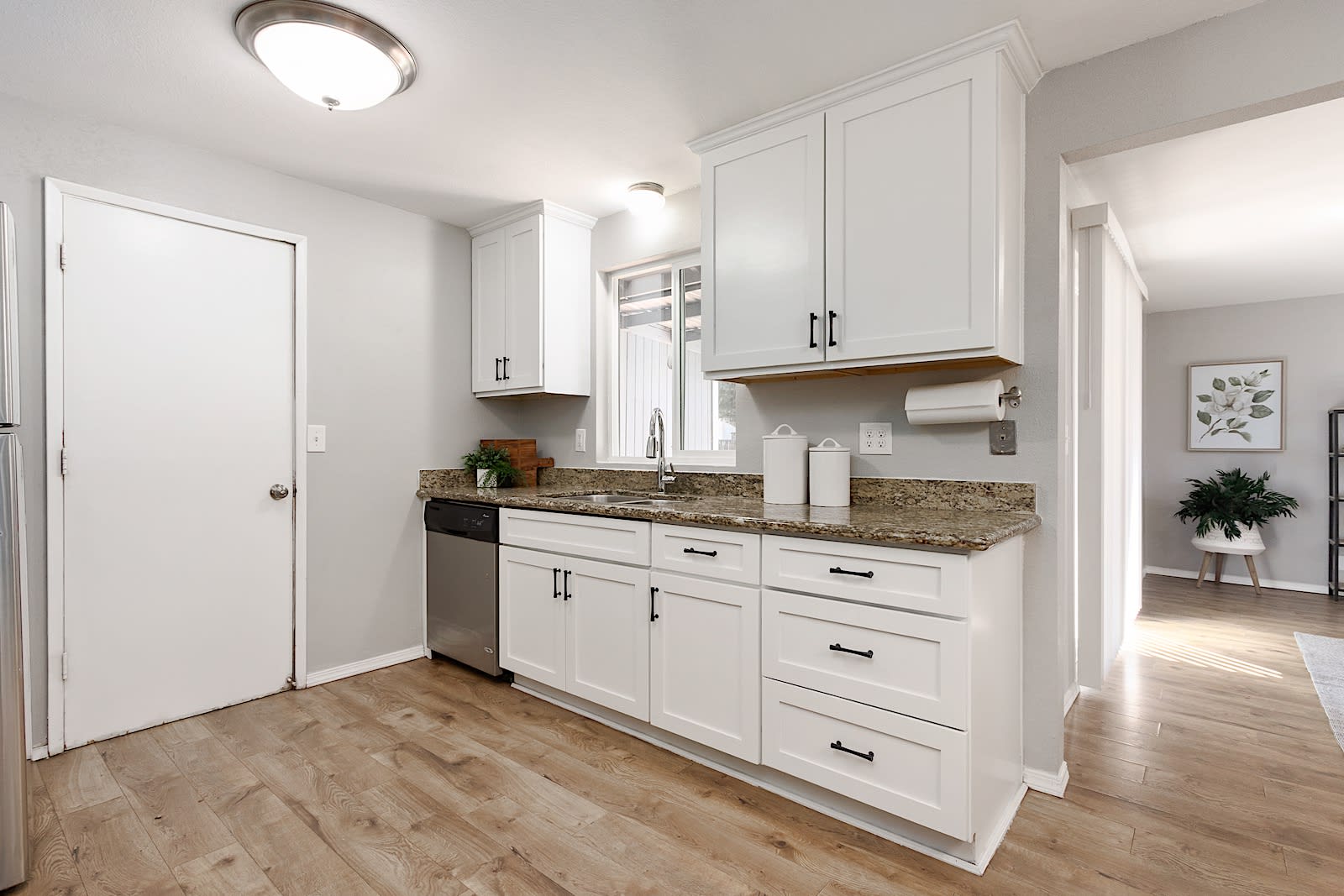 Despite the home's relatively modest square footage, it doesn't tend to feel that way, nor does it use its allotted space inefficiently, primarily because of that aforementioned flowiness. Thus, we take a few steps from the living room into the kitchen space. The dining area serves as the center of something of a four-way intersection, providing passage to the bedroom spaces, back den, living room, and the kitchen. Opposing counters and cabinets with all your kitchen essentials highlight this cooking space, making the best possible usage of its allotment of the home's footprint. Take note of the garage access as well, directly through the kitchen. Though we have not pictured it, there is an interior-entry shed accessible through the garage.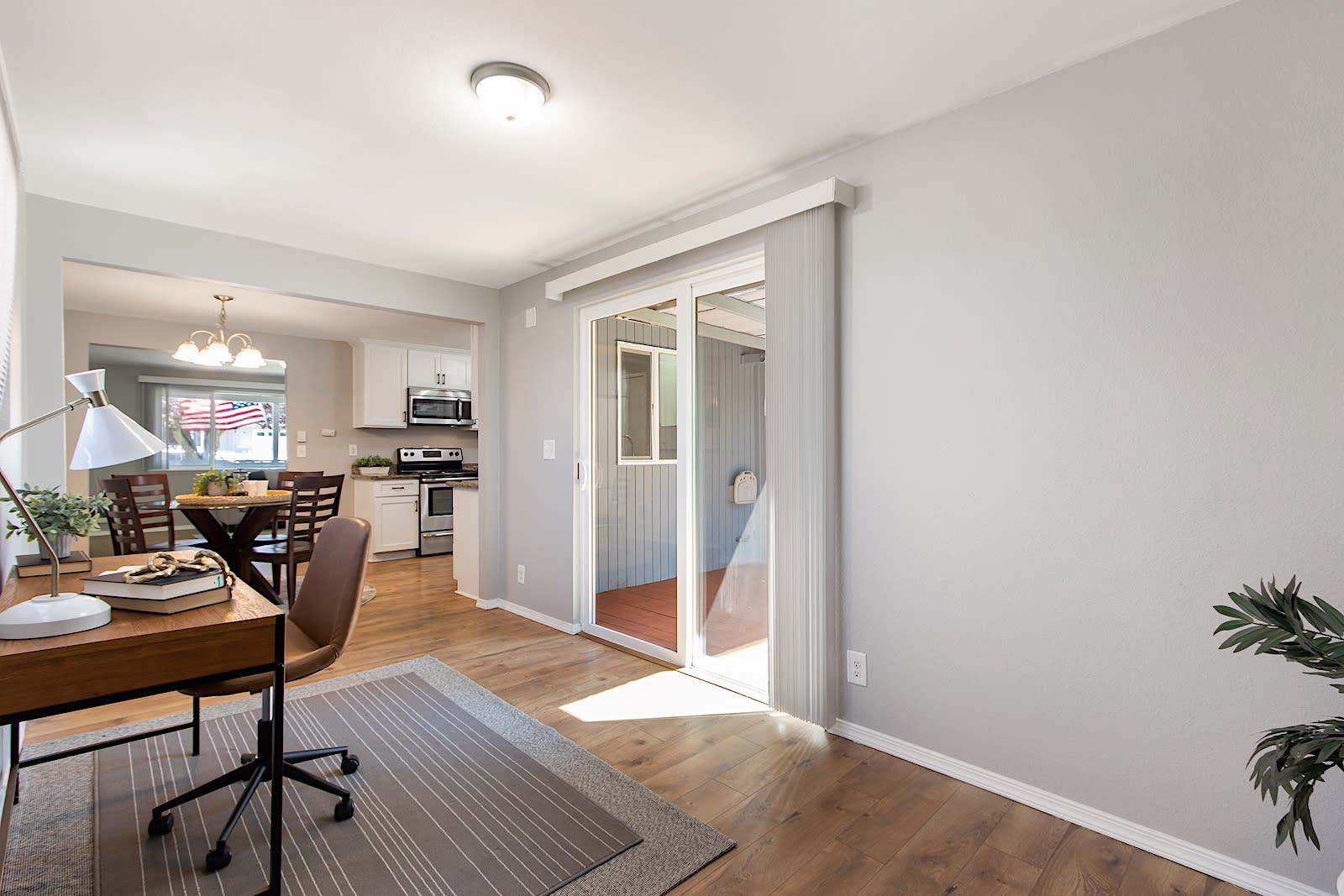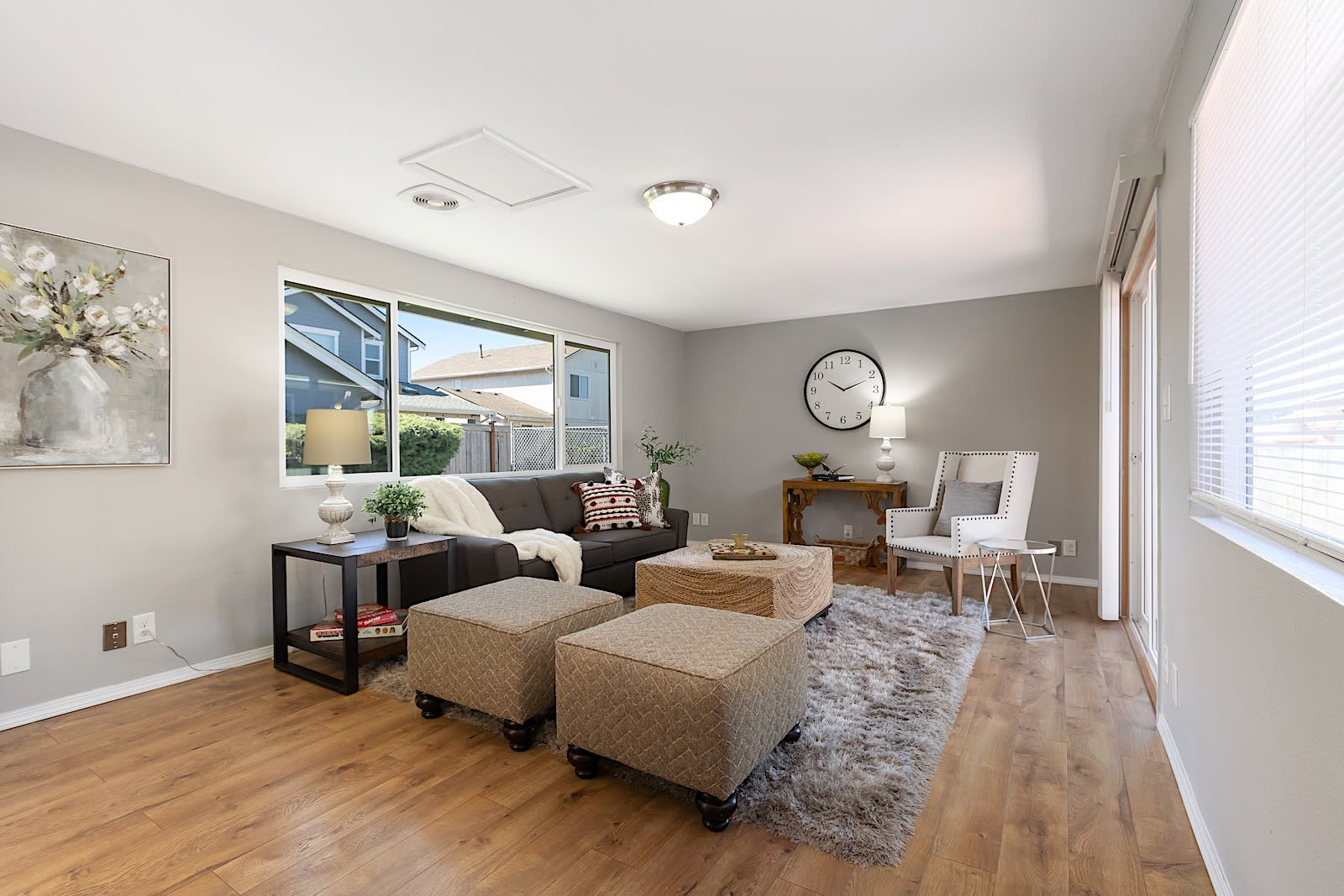 We mentioned earlier that 4422 Burkhart has more depth to it than first meets the eye. Though we've been cheeky with our word choice, it quickly becomes apparent that it quite literally is much deeper than it appears on the surface. Down a short hallway, past a side door to one of the home's two decks, is a secondary gathering area, game room, hobby room, or den. However you'd like to utilize it, it's ready for it. Featuring access to the second deck and a .75 bath, this room provides an added layer of flexibility for the consummate entertainer in any buyer.
Truly a marriage of contemporary style and classic mid-century character, 4422 Burkhart is an excellent option for buyers in the market for a mid-sized, functional, spacious entertainer's playground. There's no need to take our word for it, though. A visit to this conveniently-located gem is all it takes for you to fall in love. We appreciate your interest, and we hope you enjoy your visit.
For more photos and details of this home, Click Here.