Townhomes have a storied history, believed to have first been built en masse in the 1600s in Europe as a solution to an overcrowded population. The popular design, having migrated to the United States since then, has become a staple of medium-high density property, primarily for their functionality, buildability, and practicality. Perfect for everyone from downsizing homeowners to new buyers and everyone between looking for an affordable yet comfortable homebuying option, the townhome is always attractive.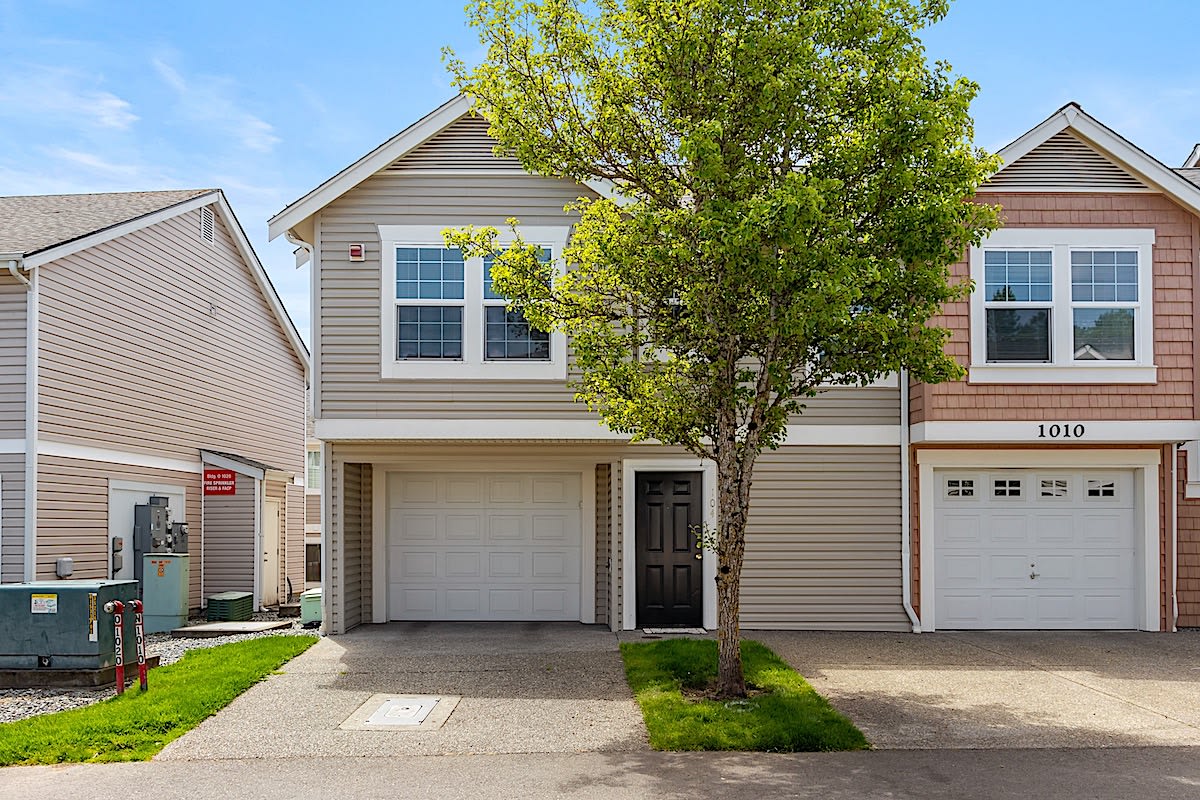 Fittingly, practicality is the operative word when describing this 1,392 SqFt townhome in Parkland, just minutes away from Pacific Ave and SR 512. This property excels in its design, making the most of its part in the development. By employing wide open gathering area sightlines and natural light, this unit places a premium on constructing a cohesive and spacious living space. With new carpeting and interior paint throughout, care in ownership is clear as you tour through this unit in particular.


We begin our tour in the downstairs living corridor which provides many of the basic dwelling essentials; a primary bedroom with an attached 3/4 bathroom, large walk-in closet, double bifold door housing the washer and dryer, and the U-shaped stairway to the upstairs quarters. Additionally, along the hallway are multiple small storage and utility rooms for your convenience.

As you climb the stairwell, you'll notice quite tall ceilings that give this townhome its distinctive roominess. A window high up on the wall practically serves as a skylight, illuminating the stairwell and upstairs living space above. That living space truly employs the best of efficient townhome design, making the most of its open-concept space to appeal to the entertainer in any buyer. Its island-style counter in the kitchen adds yet another layer of practicality to this space, providing a space to lean on as you converse with your houseguests, set aside your ingredients for your feast, or have a meal.
Past the kitchen and a full bathroom are two simple yet spacious bedrooms, perfect for a guest bedroom, office, or bonus room. With nearly direct access to the kitchen and bathroom, these rooms provide a convenient avenue for spending your work days or evenings with maximal efficiency and comfort.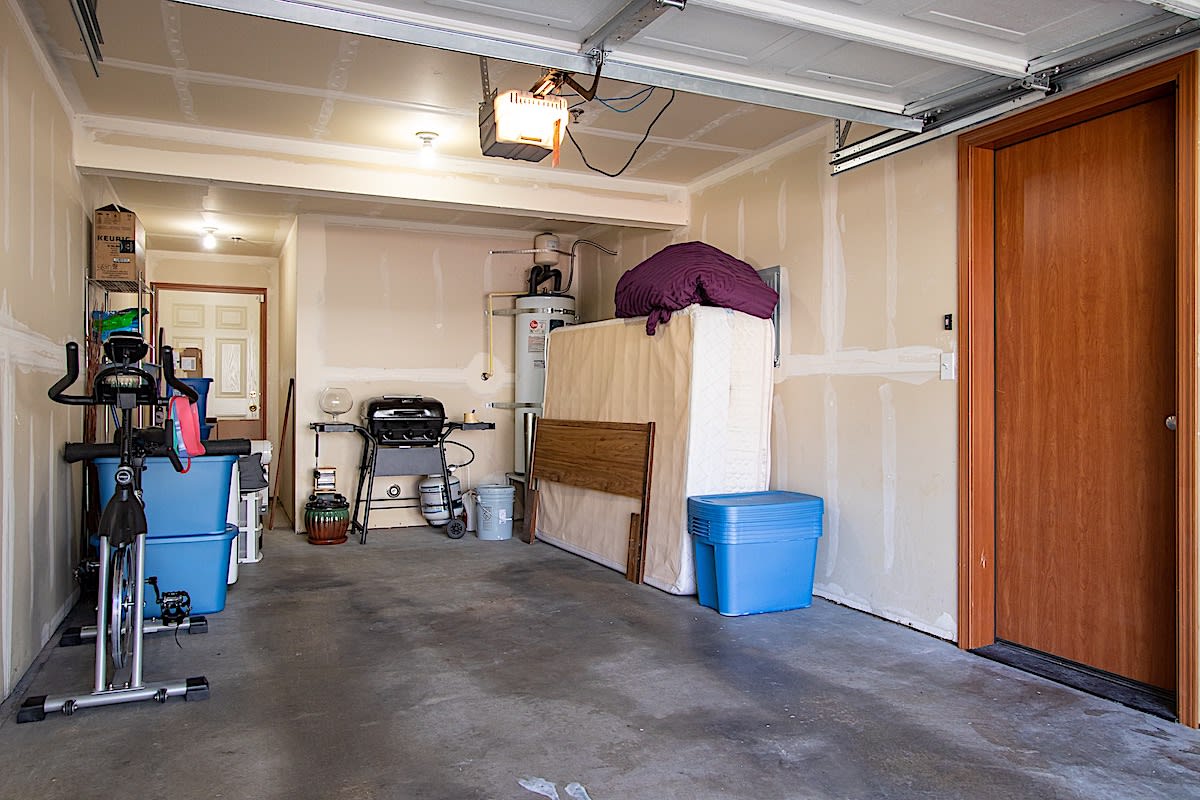 Paramount to townhome living is parking, and an attached garage with access to the downstairs hallway and the back area makes vehicle storage a breeze. Note the electrical panel and water tank which are placed strategically in the garage to avoid utilizing interior space for their storage unlike many comparable townhomes and condominiums. As with the rest of the unit, the design clearly is meant to maximize efficiency in its layout.
A functional success, this unit makes sure by its design that your living experience is a comfortable one. We hope that, during your visit, you appreciate its many design merits, and we look forward to seeing you.
Click Here for more details and photos of this property listing.