Interstate 5 is the vein through which commerce, workforce, and recreation flows through Western Washington. Preceded by US Route 99, I-5 emerged through the Pacific Northwest as part of a highway expansion project funded by President Eisenhower in the mid-1950's. In the decade to follow, the Interstate transformed South Tacoma's medium-density suburbia into a hub of commerce and residency, and brought Pierce County residents the flagship Tacoma Mall. As the area grew, so did the surrounding demand for housing.
In 1979, 1712 S 52nd St was constructed on a cul-de-sac within shouting distance of I-5. If you view historic aerial photography, much of this section of housing was still under construction after the turn of the following decade. Stationed just minutes from State Route 512 and under a one minute drive to the 56th St on-ramp to I-5, this home is just about as conveniently located for the everyday commuter as any.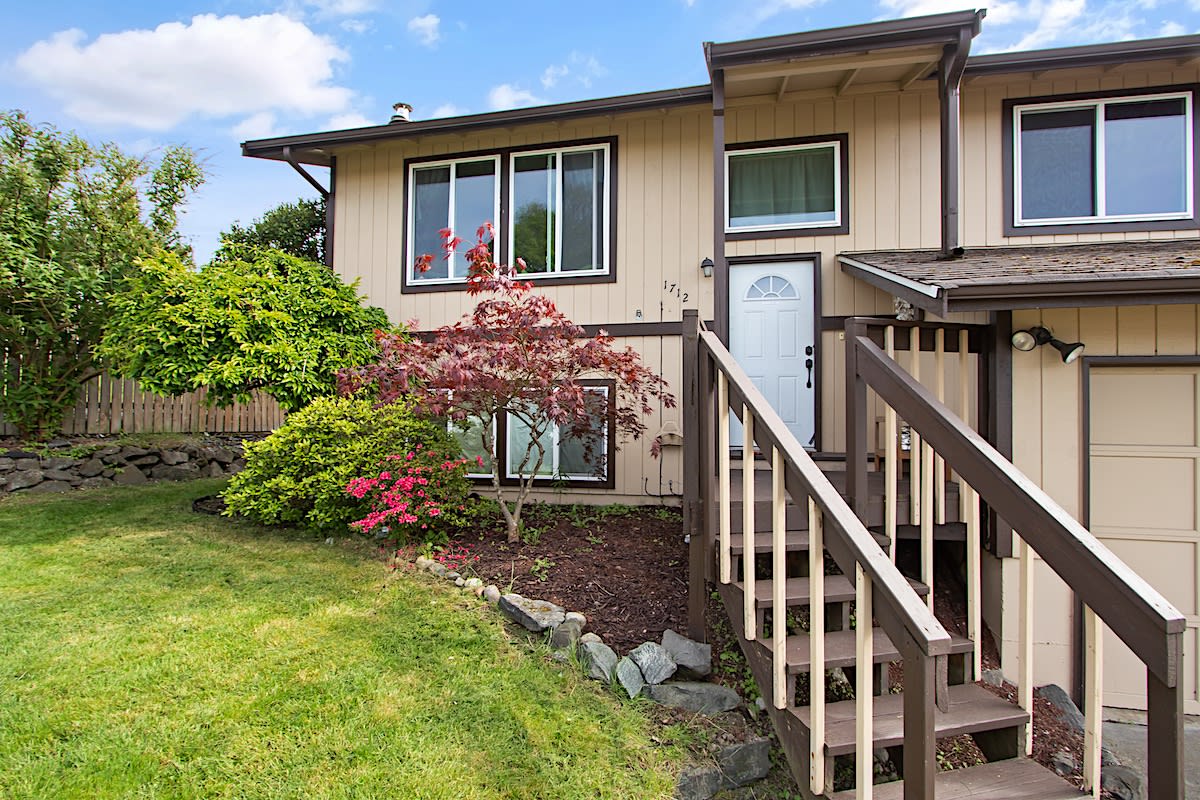 A charming, recently remodeled split-level in its own right, this home exhibits that ever-distinct 1970's style to a T. With 1,464 efficiently-used sq ft at its disposal and 7,650 sq ft of lot space, this four bedroom home makes room for everyone.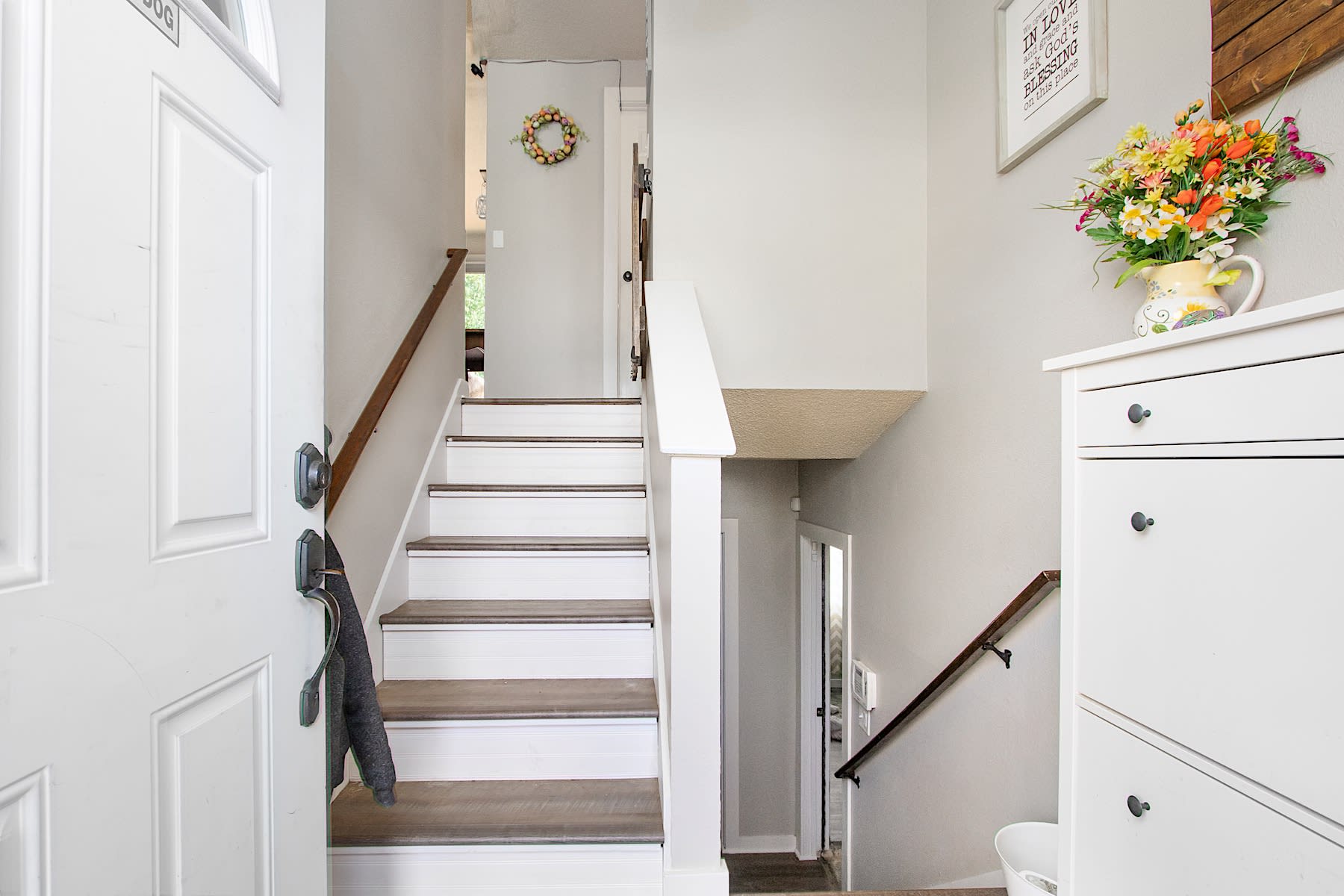 Upon entering during your visit, you're immediately greeted by the quintessential split-level entryway, capitalizing on timely dark-light contrasts to make a striking first impression. Head upwards towards the living spaces and kitchen, and downstairs to access a suite of bedrooms.

Throughout this home, you'll notice the abundance of natural lighting typical of split-level homes of this era. With windows present from nearly all angles, turn those light switches off and enjoy weekend afternoons kicking back in the sunlight in this spacious living room space! Directly adjacent, you'll find yourself in the kitchen, which boasts an efficient layout that maximizes your elbow room, making for a comfortable cooking experience.


As previously mentioned, this home features four bedrooms, enough space to accommodate a large household, or to give a small household room for an office and a hobby room. Currently themed and decorated for the owner's children, these rooms are primed for some blue tape and paint trays to transform them to perfectly suit whatever purposes you seek.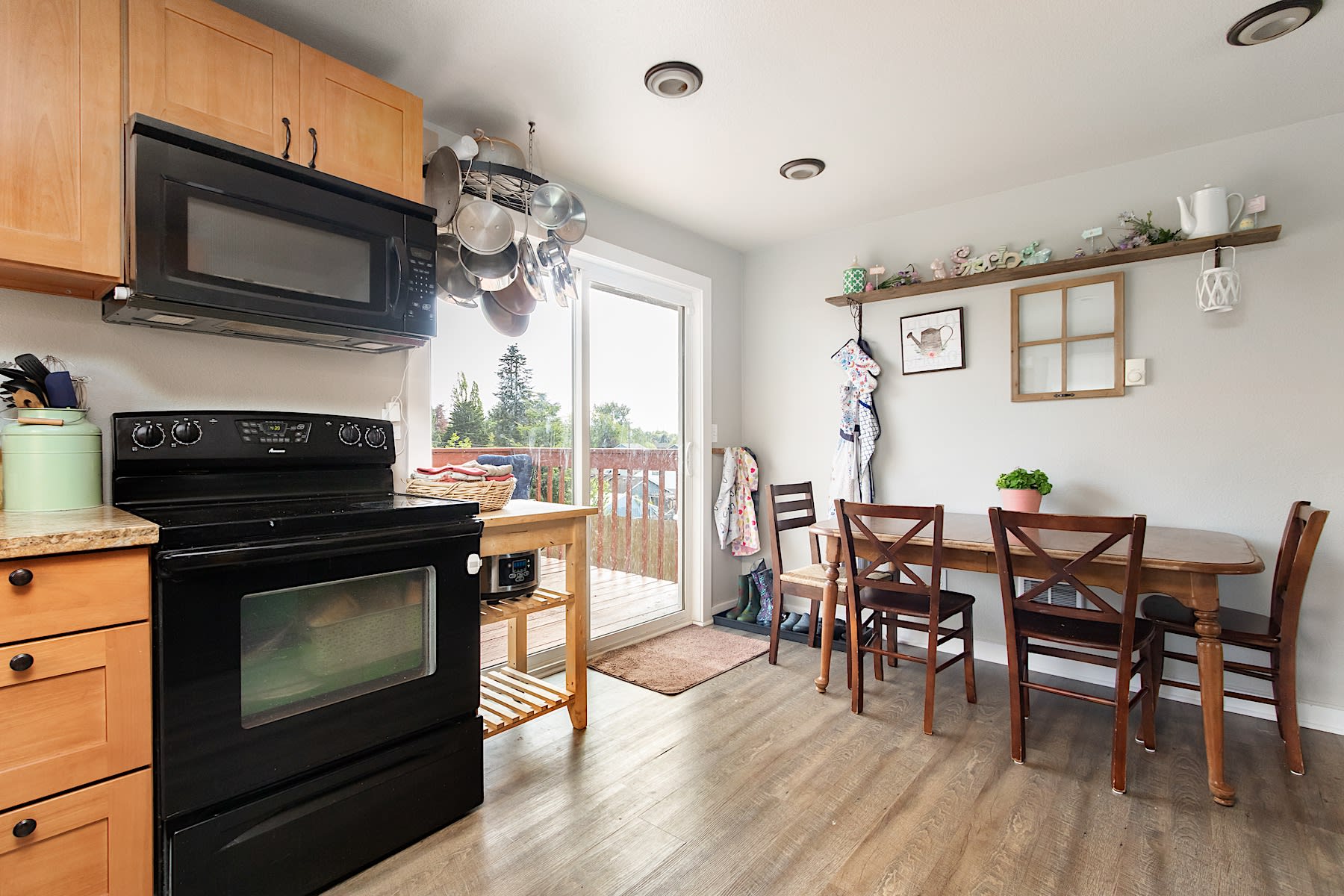 As we venture back upstairs, we approach potentially our favorite feature of this home: direct access via the kitchen to a back deck and spacious backyard that makes the most of this lot's 7,650 sq ft. Open up the sliding glass doors, fire up your grill, and prepare to entertain those you love with ease this summer.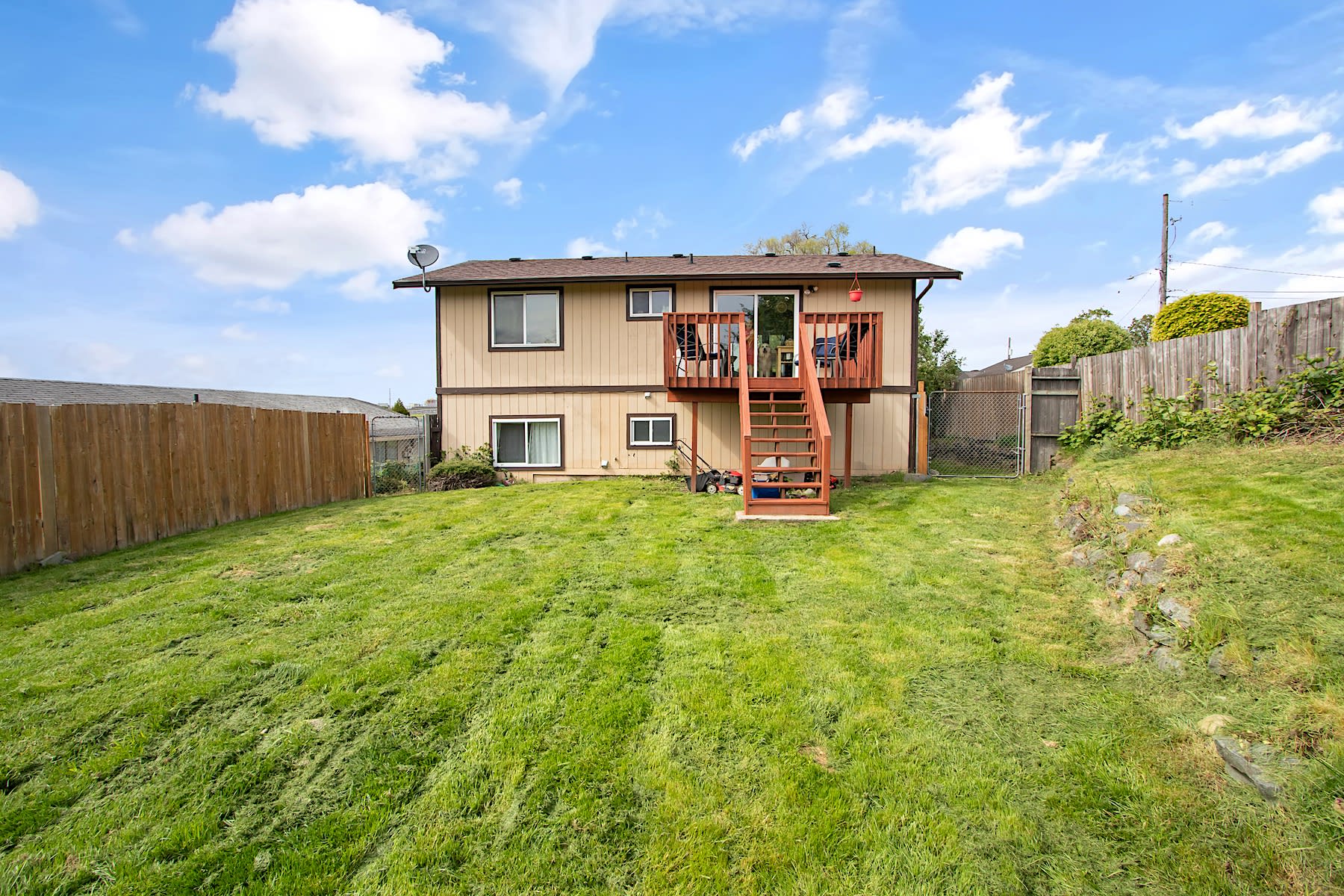 At the base of the back deck's stairway is a spacious backyard perfect for tossing a football during the summer, or a snowball during winter white-outs. Flanked on all sides by fencing, this enclosed yard space makes for an excellent outlet for energetic animals and children alike to break a sweat, or for you and your friends to unwind in the crisp Pacific Northwest air.
In all, 1712 S 52nd provides a potential buyer with an efficient living space in an even more efficient location. As mentioned, the proximity to major transportation lifelines makes commuting to and from this home a dream. Should you come to visit, we truly hope you enjoy your time here, and we look forward to welcoming you home.
Click Here to View More photos and details of this lovely home